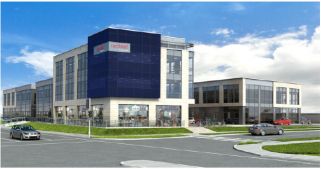 At Eamon Costello (Kerry) Ltd we understand the pivotal role a reliable and timely supply chain play in achieving programme and delivering projects on-time. Further to this, quality material with full traceability from sustainable and reputable sources is essential in ensuring that we fulfil our obligations under BCAR and that all required certification can be produced.
We recognise the importance of utilising the most modern and most sustainable materials within the construction process. We are proud to have been involved in a number of iconic projects which have broken new grounds in terms of sustainable materials and innovative construction techniques. At Eamon Costello (Kerry) Ltd we continuously strive to perform to sustainable best practice in construction in our mission to lessen our impact on our environment.
If you are a supplier interested in becoming part of Eamon Costello (Kerry) Ltd dynamic supply chain then we would be interested in hearing from you. Please contact us on the e-mail below.